Tomodachi Collection (トモダチコレクション ) is a DS game where you can interact with Miis. Miis can be transferred from your Wii to the game. The same also works the other way.
Tomodachi Collection (トモダチコレクション)

-

colspan="2" style="text-align:center;"  
 


Developers:

Nintendo SPD Group No. 1 -

Publisher:

Nintendo -

Director:

Ryutaro Takahashi -

Producer:

Yoshio Sakamoto -

Designer:

Masanori Nakagawa -

Composer:

Daisuke Shiiba -

Platform:

Nintendo DS -

Release date:

JP: June 18th, 2009 -

Genre:

Life simulation -

Rating:

CERO: A (Everyone)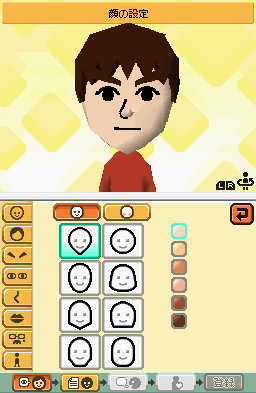 The Mii creation screen in Tomodachi Collection.
Your town in Tomodachi Collection.
After creating your first Mii, the Mii will ask you to create another one, and then the settings will be up to you!
Ad blocker interference detected!
Wikia is a free-to-use site that makes money from advertising. We have a modified experience for viewers using ad blockers

Wikia is not accessible if you've made further modifications. Remove the custom ad blocker rule(s) and the page will load as expected.