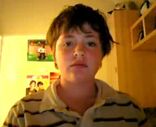 ChristianU2Uber

Latest account:

Christianu2uber1997 -

Started (circa Christianu2uber1997):

September 3rd, 2009 -

Key Subject:

Religion -

Running period (circa Christianu2uber1997):

9/3/2009 - Present
A YouTuber who is your normal, average, everyday Christian, except everyone treats him like shit and is called a "Homo".
Ad blocker interference detected!
Wikia is a free-to-use site that makes money from advertising. We have a modified experience for viewers using ad blockers

Wikia is not accessible if you've made further modifications. Remove the custom ad blocker rule(s) and the page will load as expected.